Front page ads is an add on product you can buy for your ad, and then your ad will be shown on the front page of RealEscort like this: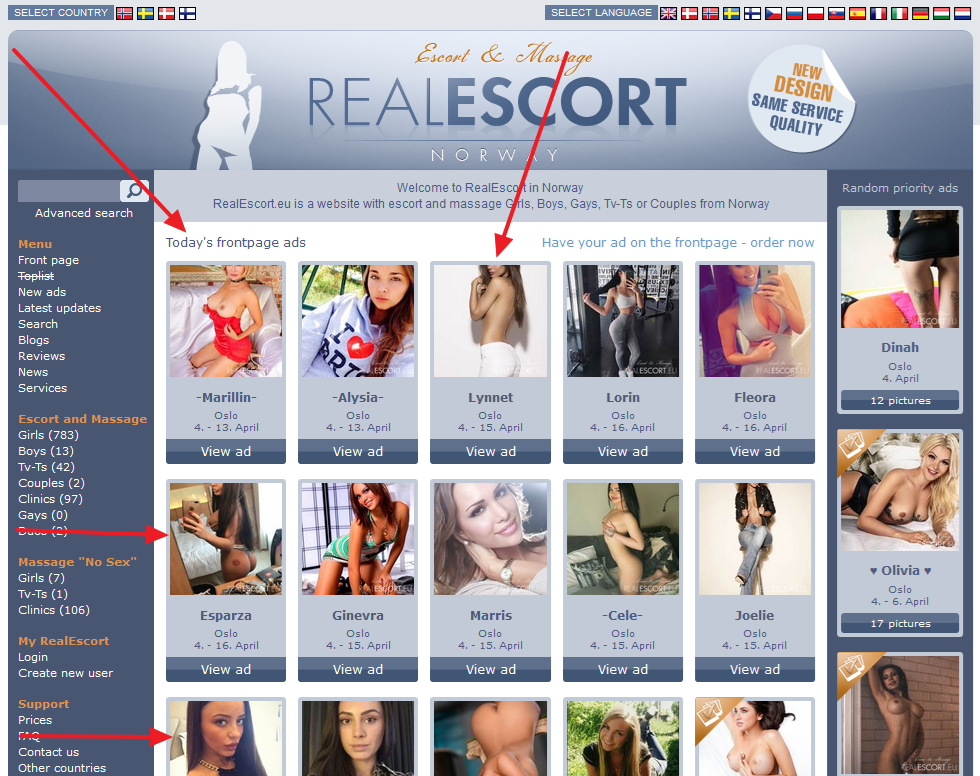 On your ad, click payment, buy some FrontPage days, then go to travelplan and add them to the days you want to be on the front page.
You can see which position you can get if you hold your mouse over the check box []
See image below.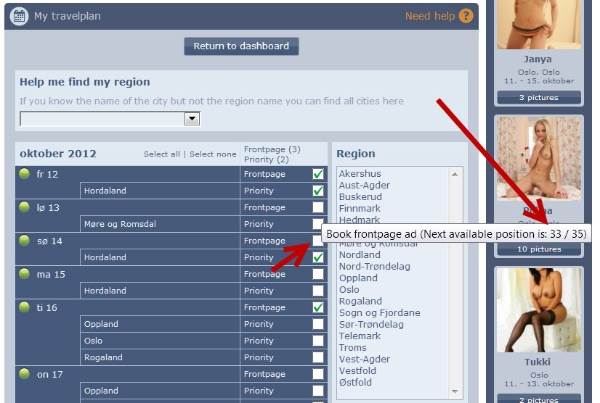 If you get position number 33 you will stay at number 33 that day unless someone in front of you drops off and then you will get an even better position. You cannot get a worse position you will always stay number 33 or better if you got 33rd place when you booked FrontPage that day.
So remember to book many days, book now, the sooner you book, the better place you will get!