News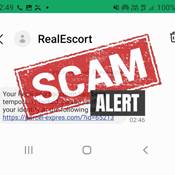 Someone is sending scamm sms and asking you to validated your account! DON'T DO IT!!!! SMS's lookes like this.. If you click the link you will see something like this. Look that's not our website address!! We never se…
Read more...
For escort and massage girls that have an ad on the site
You can change all your information online.
You can upload all the pictures you want. (No limits on pictures to upload)
We have Girls, Boys, Tv-Ts, Couples, Clinics, Gays, Duos, "Sexual Activities" or "Non Sexual Services" or "Online Sex Services" categories.
You can create blogs that the members on the site can subscribe to.
You can edit your travelplan and the information on your ad at any time.
You can reply to letters that members of the site send to you (our internal letter/mailsystem).
And much much more.
Create your escort and massage ad here